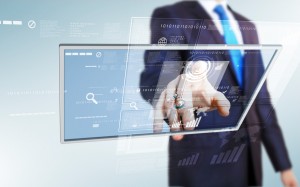 High-Tech Professionals,  founded in 1996, is known as one of the top staffing and recruiting agencies in the high-tech field.  We provide recruiting and staffing services in the high-tech so companies can find talent for their permanent, temporary, and contract positions which include Software Engineering, Hardware Engineering, and Information Technology (IT) among other positions in the high-tech field. We provide services in California, Oregon, Arizona, and across the U.S.
The mission of High-Tech Professionals is to provide a Triple-Win for all parties. All relationships are honest, open, and professional.
Our Clients win because our recruiting and staffing services provides the best professionals in high-tech needed for their openings. We have a large network of recruiters to source for talent. Hence, we offer the best selection of skilled candidates for contract, temporary and permanent positions.
Job Seekers and contractors win because they are only referred by our  recruiters and staffing consultants to positions that match their experience and career goals. Through our extensive recruiter network of staffing agencies, we have job openings nationwide.
High-Tech Professionals wins because we create the end result of a high-quality "match" of candidate skills to job requirements. Too often, employers and job seekers don't connect. We specialize in bringing the right people to the right employers for success. Choose one our IT Recruiters or Staffing Consultants for your next search.
Our recruiting specialty is for software engineer, hardware engineers, programmers, Project Managers, Program Managers, sales representatives and marketing personnel, quality assurance, testers, technical writers and other positions in the high-tech field. We provide services in California, Oregon, Arizona and across the U.S.  We are the executive recruiter and staffing agency of choice to help source for technical professionals and consultants nationwide. Let us help with your next talent need!